SNO 4G SIM Card IP Camera 2.0MP Tuya Outdoor Wireless Camera Built-in Battery 10W Solar Security PTZ Cam Work With Alexa Google

Model:

SNO-Q12S-4G-20

Brand:

SNO

Weight:

2.0KG

SNO 4G SIM Card IP Camera 2.0MP Tuya Outdoor Wireless Camera Built-in Battery 10W Solar Security PTZ Cam Work With Alexa Google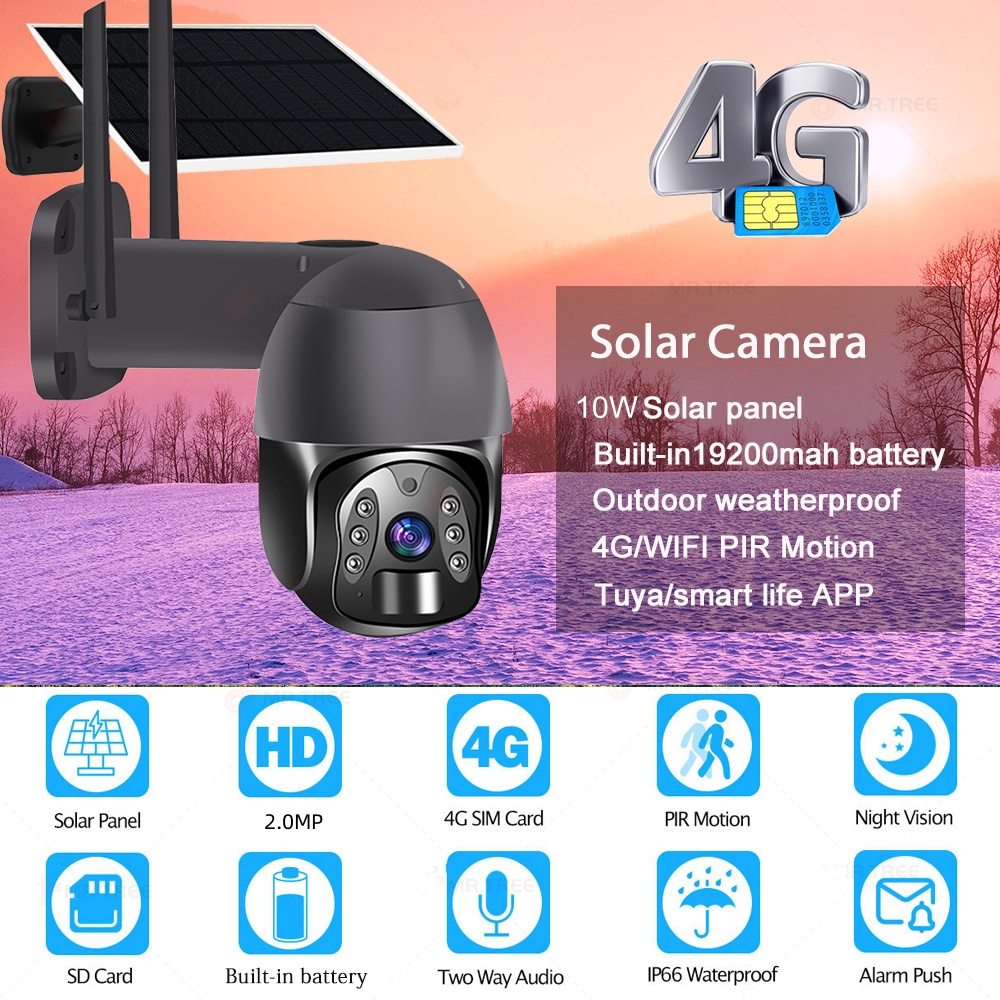 Your camera works with Google Home and Amazon Alexa
Multi-system Compatibility
This video surveillance camera supports Android, iOS. Works with Alexa voice control.
Built-in Battery and Solar Panel Powered Split installation
According to the installation environment, you can choose integrated installation and separate installation, with 3M charging cable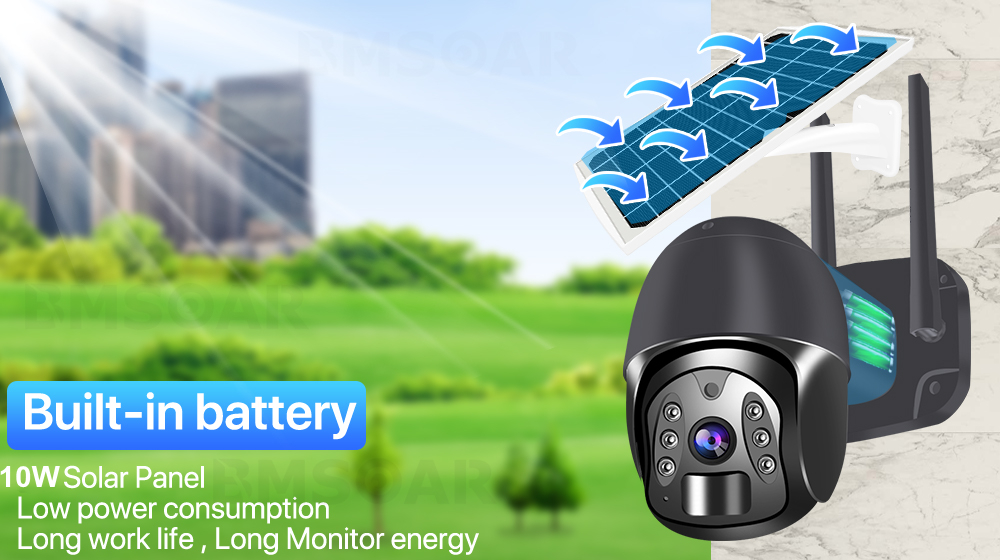 You should check if your carrier is in the following frequency bands
if your Sim-card is not in the following frequency bands, the 4G camera will not work
4G Cam
With the coverage of 3G/4G network, you can watch surveillance at any time without any location restrictions.
PIR Smart Motion Detection
Your camera supports a customized motion detection area and real-time motion alert via APP. When the PIR mode is turned on, the adjustable movement sensitivity can avoid false alarms through your camera.
Can expand storage space with TF Card or Cloud Storage
Your camera is equipped with a TF card slot, in which you can insert a TF card up to 64GB (TF can be selected as needed)
WIFI Cam
Your camera should be connected to a 2.4G network to start working, 3G/4G connection is not supported.
Your wifi camera support AP mode connections
Whole Coverage with Pan Tilt & Working Environment
Watching over a large area with your phone is now becoming easier,your camera applied with the function 355° horizontal & 90° vertically rotation range to achieve wider viewing.
IP66 waterproof level,can withstand the challenge of -20-50 ℃
Clear Two-Way Audio & Audio Record
You will get a camera with true sound reproduction in order to record important sound evidence. Built-in Microphone & speaker, which allows you to talk with the visitors freely.
Pan/Tilt Freely switch the monitoring area
You will get a camera with 355° horizontal & 90° vertically rotation range to achieve wider viewing.
How do you use the TF card or SIM card and Battery ?
What's in the box?
Please note: if you need TF card , please choose include TF card option.
Analysis of the camera
4G Solar Outdoor Camera
Features
High Resolution 2.0MP CMOS Sensor
6Pcs Array Leds Supplement Light(Support Color Night Vision), 30M Night Vision
Support Iphone, Android Smart phone
Lens: 4mm Fixed Lens (90 Degrees)
Built-in Microphone,Support Two Way Audio Talk Back(Built-in Speaker)
WIFI Cam Protocols : 802.11b/g/n, 150Mbps, 10-30m
Solar PTZ 4G Dome Outdoor Camera,Waterproof IP66
Support 3G 4G SIM Card ,can be work with Google Home and Amazon Alexa
FAQ
Q: Is the battery rechargeable?
A: YES, the battery is rechargeable. And it comes with Solar Panel for continuous power charging.

Q: Is there power adapter in the accessory?
A: NO.

Q: Can it work during power charge?
A: YES, if the camera is near a power source, it can work without removing the battery for charge. Or you solar panel, it is ok to use the solar panel for continuous power charge for the battery.

Q: How long does the battery last when in full charge?
A: The battery will work 360 days. by PIR sensor triggered, remote view and remote playback.

Q: Can I connect the surveillance camera to my computer for live streaming?
A: NO, the camera not support PC Side.
You May Like